With leaves falling, farmers markets proudly displaying heaps of gourds and the sun dipping lower in the sky each day, there's no doubt we are in the heart of autumn now. Pick and choose from among these seasonal tasks to make the most of this harvest month and prep for the winter ahead.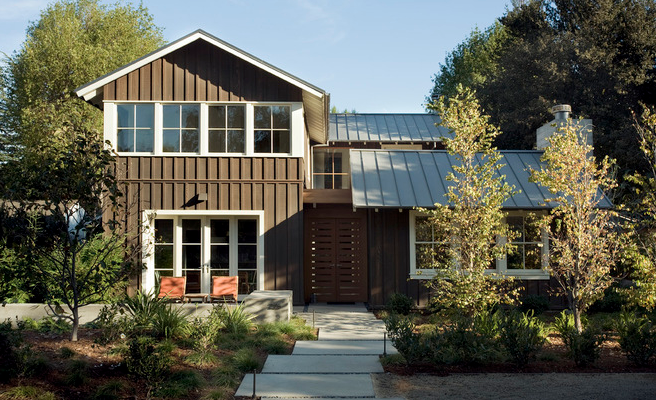 Prepare your home for winter weather. If you use storm shutters and doors, now is the time to take down the summer screens and install heavy-duty winter weather protection. Check weatherstripping and door sweeps, and replace as needed.
Clean gutters. Once the majority of the autumn leaves have fallen, clear out those gutters and downspouts — clogged gutters can lead to pooling water and eventually a leaky roof. If you are not comfortable on a tall ladder, or if your home is two or more stories high, be safe and hire a helper to do the job for you.
Inspect the roof. While you're cleaning the gutters, take a look at your home's roof. If there is any noticeable damage, schedule a repair now.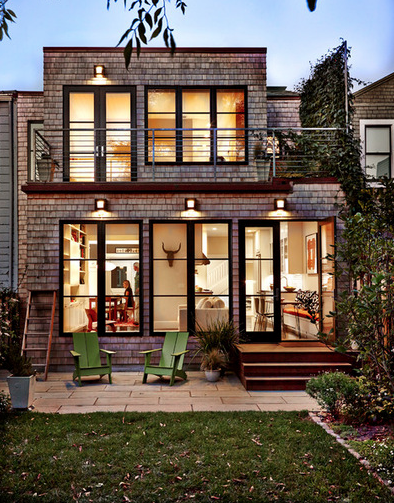 Boost night lighting. With the sun setting earlier as we move deeper into fall, having proper exterior lighting in the evening is especially important. Check outdoor lightbulbs and replace as needed — and if lighting isn't satisfactory around the porch, driveway or backyard, consider having additional exterior fixtures installed.
Rake leaves. If your yard boasts any deciduous trees, you've likely already started on the annual leaf raking. Dry leaves make a wonderful addition to compost, so think about starting a compost bin instead of setting out leaf bags for city collection.
Turn off exterior faucets. October is when regions with cold winters sometimes get a first freeze. Protect your pipes by removing and rolling up hoses, and shutting off water to the exterior faucets.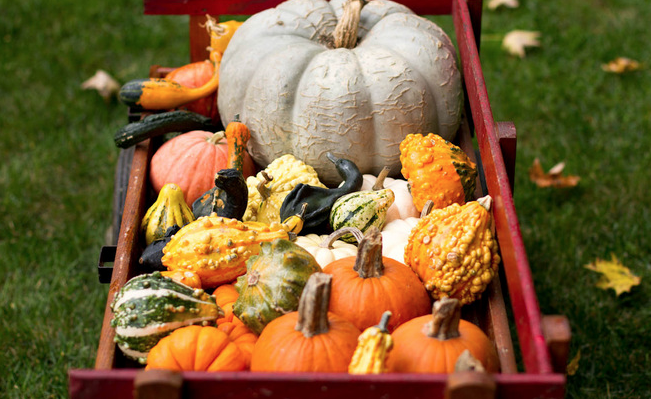 Pick up some fall gourds. From pumpkins in shades of orange, green and white to unusual gourds in all shapes and sizes, consider this fall bounty your one-stop shop for autumnal decorating. And remember, less is sometimes more — a single beautiful white gourd on the kitchen counter can be very elegant.
Restock emergency kits. Having bottled water, shelf-stable snacks, pet food, flashlights, emergency blankets, first-aid supplies and a hand-crank-powered radio is essential in case of an emergency. Check expiration dates on medicines and food products and replace as needed. Visit the American Red Cross website for complete emergency supply lists.
Check home safety devices. Check batteries in smoke and carbon monoxide detectors, and check the expiration date on your fire extinguisher; replace as needed.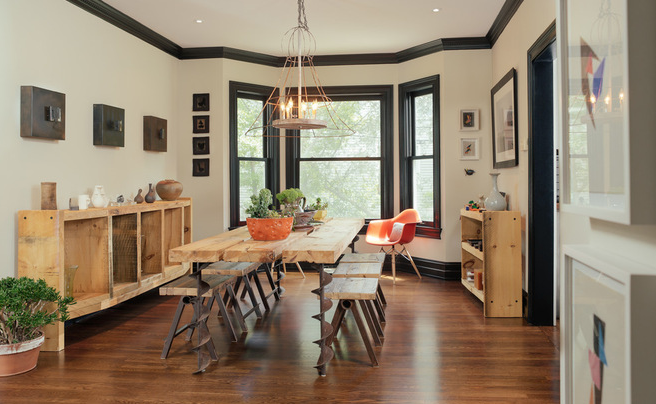 Assess the dining room. Planning on hosting a major holiday this year? Get a head start on prep by taking stock now of your seating, table space and entertaining essentials. If you find you're missing anything (like extra chairs or a big platter) there's still plenty of time to get it.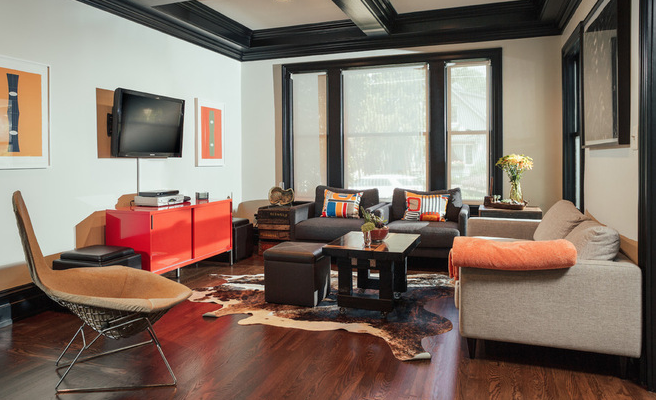 Declutter the den. Sporting events and movie nights tend to center around the TV, and fall is prime time for these kinds of gatherings — clear the clutter from your den and bring out the popcorn. Put away items that belong in other rooms and edit your media collection down to favorites.
Bring serenity to the bedroom. With temperatures dipping and life outside the home getting busier, fall can bring with it stress and colds. Give yourself the gift of a serene escape with a clean, decluttered bedroom. Put fresh autumn flowers beside the bed, pour a carafe of water or a pot of herbal tea, and sink in among layers of crisp sheets and velvety pillows. You deserve a rest!
Via Houzz.com