Since 1963 Stepstone, Inc. has been manufacturing high quality precast concrete products supplying architecturally specified projects and retail distribution through authorized Stepstone Dealers. Their exclusive Dealer product line includes on-grade pavers, pool coping, garden steps, wall and pilaster caps, and open riser stair treads. All of Stepstone precast concrete products come in a variety of attractive colors and beautiful finishes to complete your landscaping needs.

We are confident in providing a Stepstone precast concrete solution for your hardscape needs as a result of their product innovation, over 50-year history in manufacturing, and commitment to customer service excellence. Precast at its best!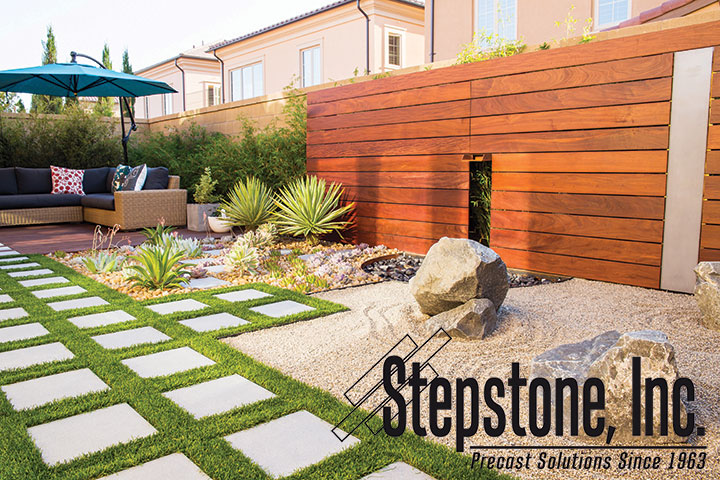 Wall Caps
Wall Cap by Stepstone, Inc. will change the way you finish concrete walls. They combine distinctive good looks with high strength, hardrock concrete. Wall Caps work perfectly as garden bench seats or as a design element that will refine your walls' appearance.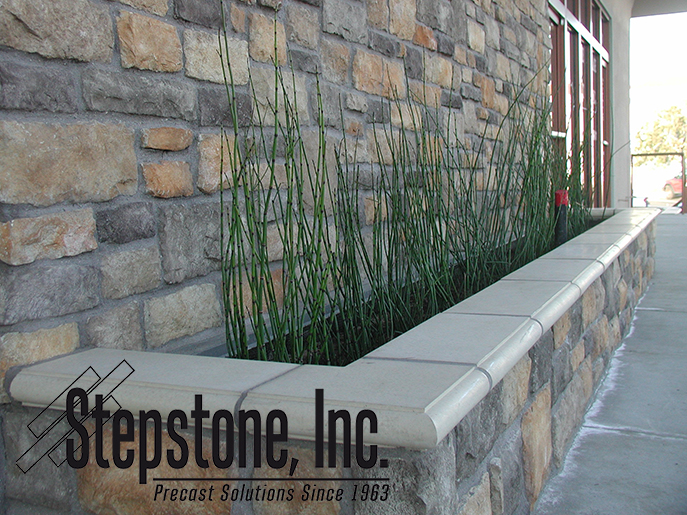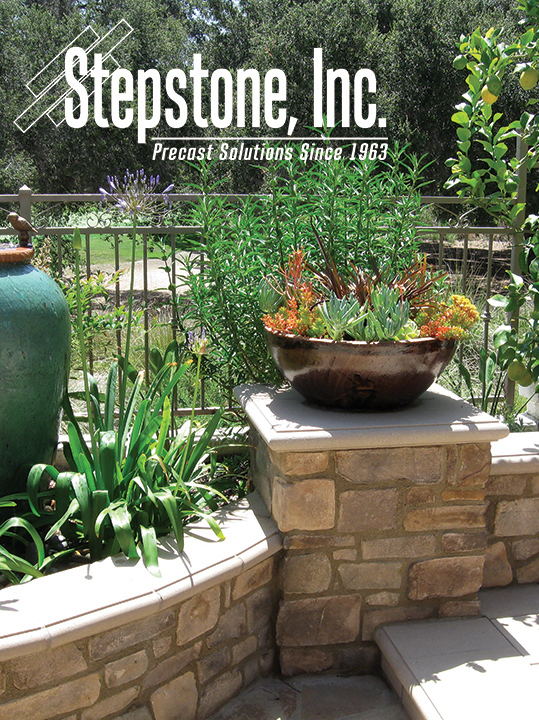 Square Modular Pool Coping
Finish your pool deck with Stepstone Square Modular Pool Coping. A sleek, square edged coping that lends itself to any design style – traditional or modern; it is available in straights and corners and two lengths. Complete the look with our complementary Square Modular Wall Cap and pavers.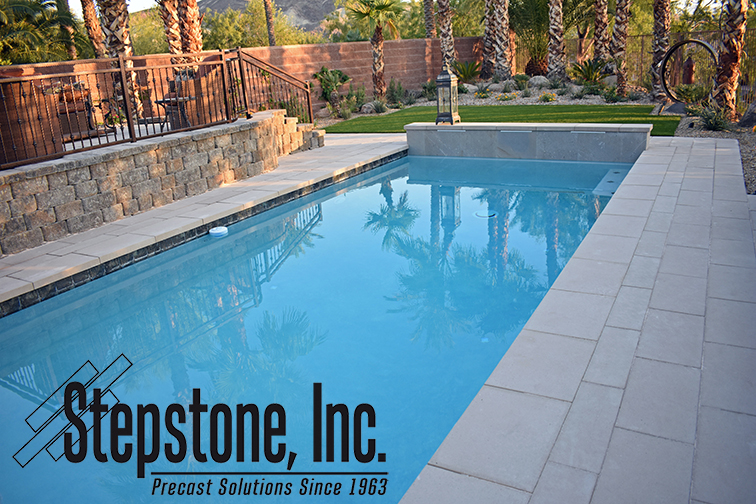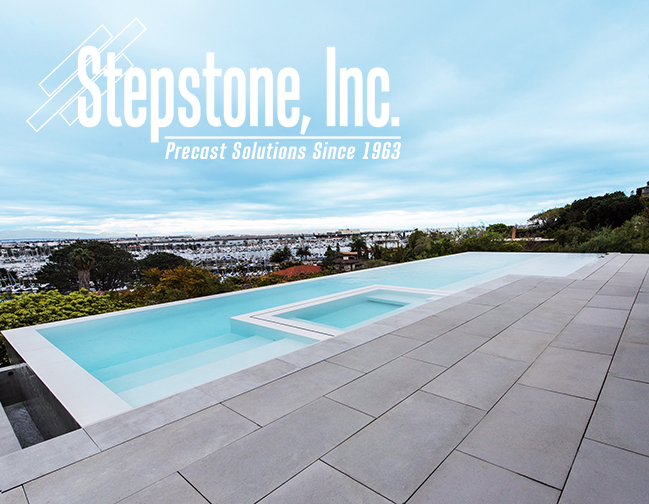 Open Riser Steptreads
The modern clean lines of Stepstone's Open Riser Steptreads and landing systems are available in four profiles – Bullnose, Wedge, Bevel, and Square. With openings between the treads, Open Riser Steptreads provide for the maximum amount of light to come through and the least obstructed view. This results in enhancing the surrounding spaces by making them feel larger and easily accessible. Open Risers are available in any of our 12-standard colors with an option to include a contrasting integral nosing stripe.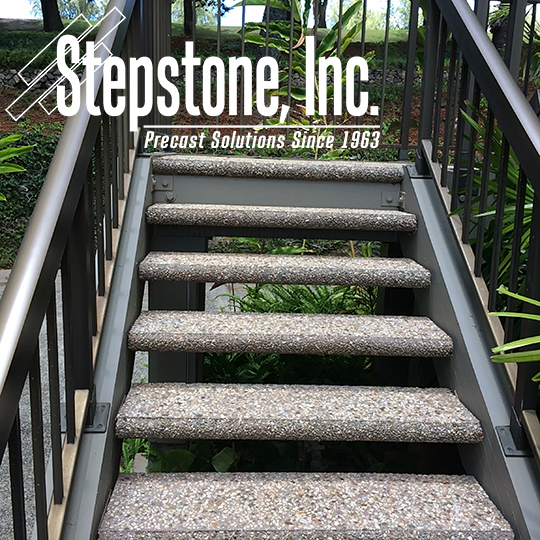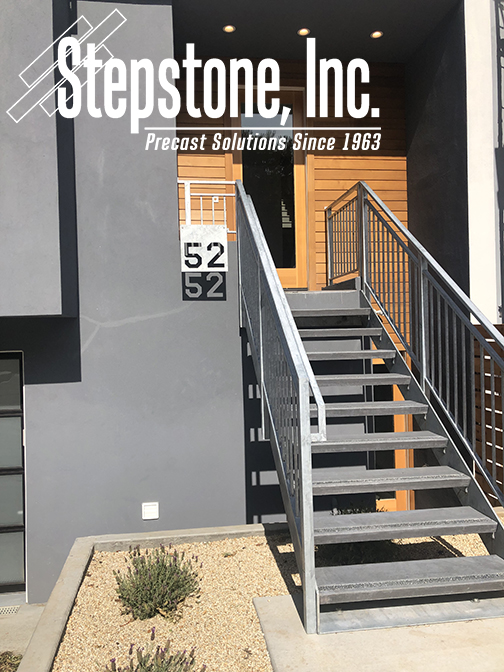 Click below for more product information from Stepstone Inc.