Any shape. Any color. Any texture. If you can envision it, we can bring it to life.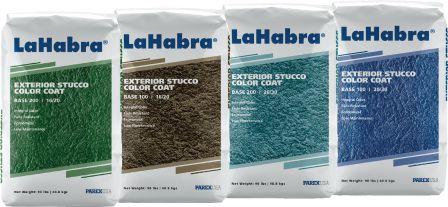 As an exterior, stucco may not be known for bright color or bold dimensional architecture…but it should. La Habra's Stucco and Exterior Insulation and Finish Systems (EIFS) offer greater design flexibility than any other cladding.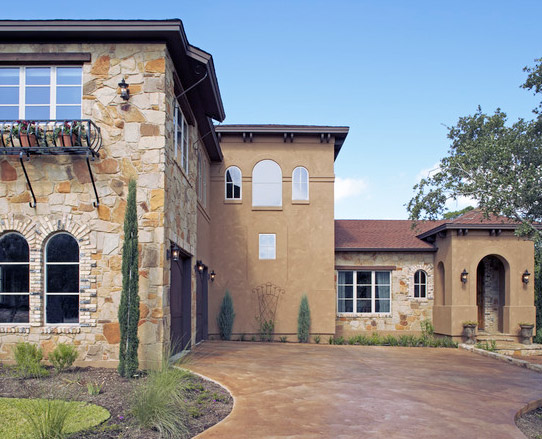 Consider modern buildings with glossy metallic finishes that resemble metal panels. Or simulated brick, virtually indistinguishable from traditional masonry. Or classical architecture with walls, and columns and details that appear to be cut from natural stone. With innovative products and appropriate application technique, it's all possible.
We carry all of these LaHabra products below: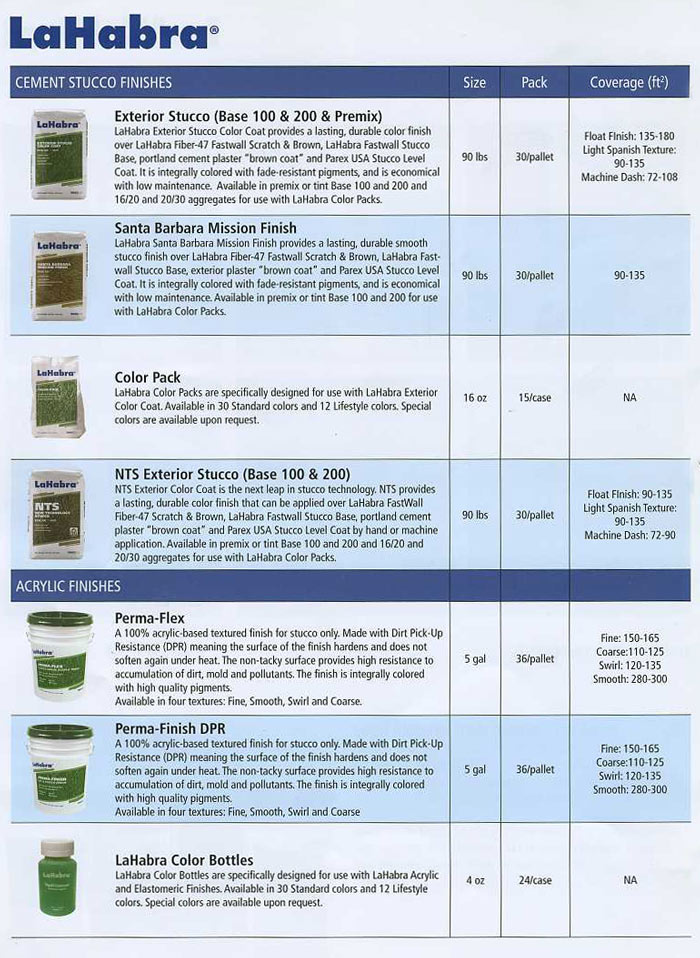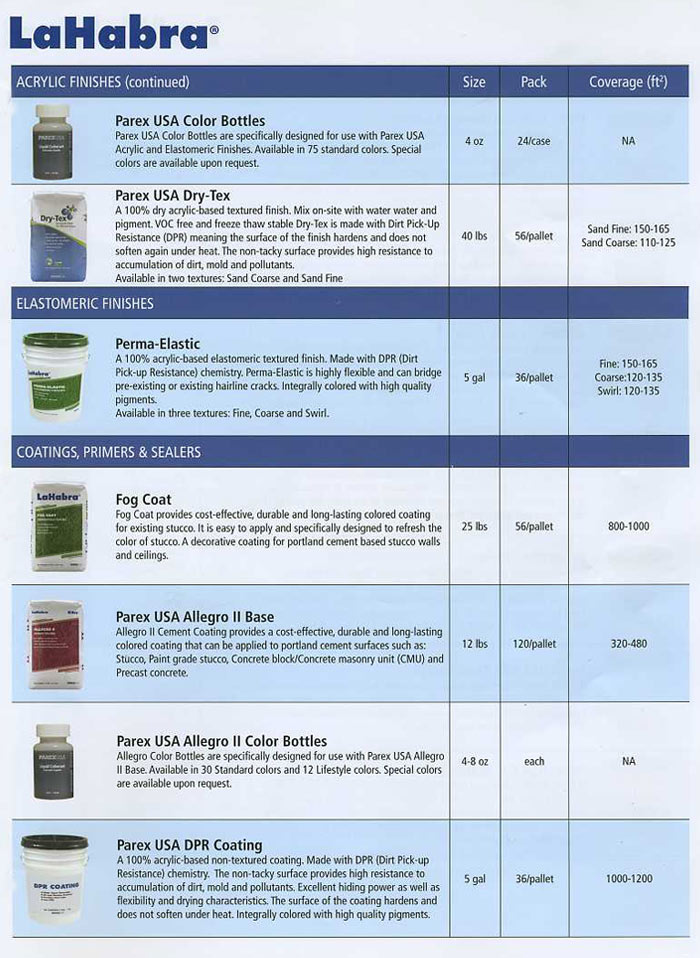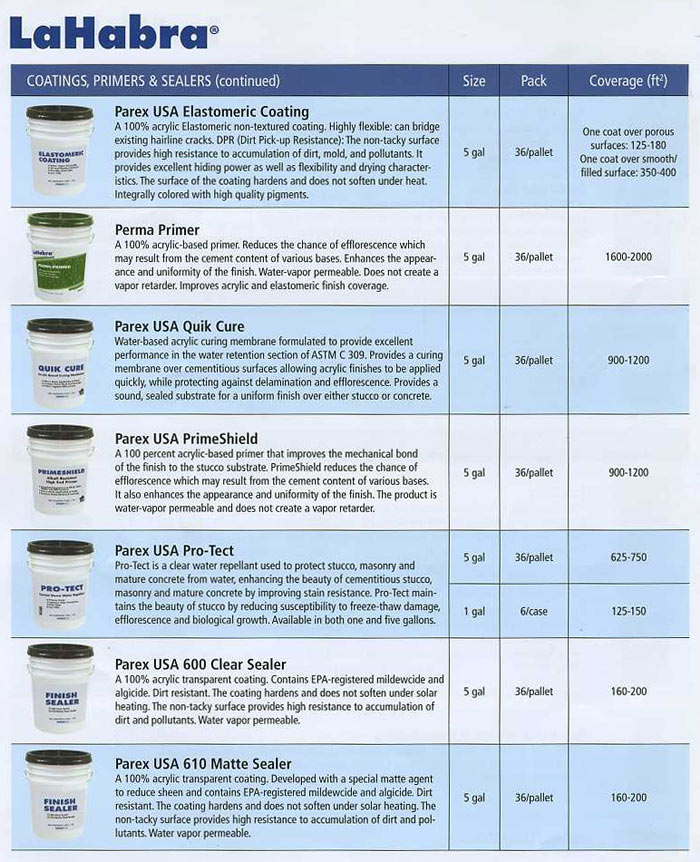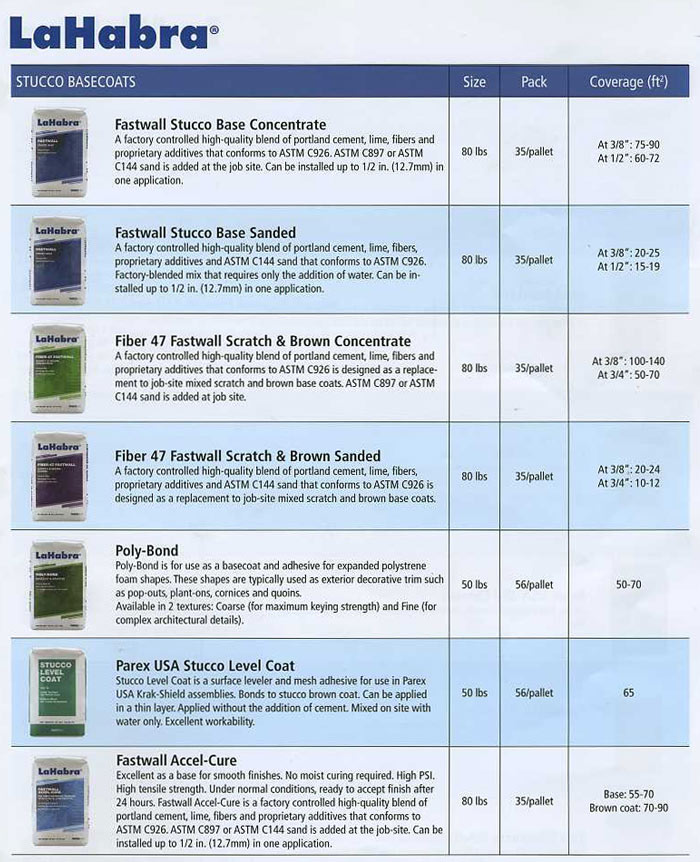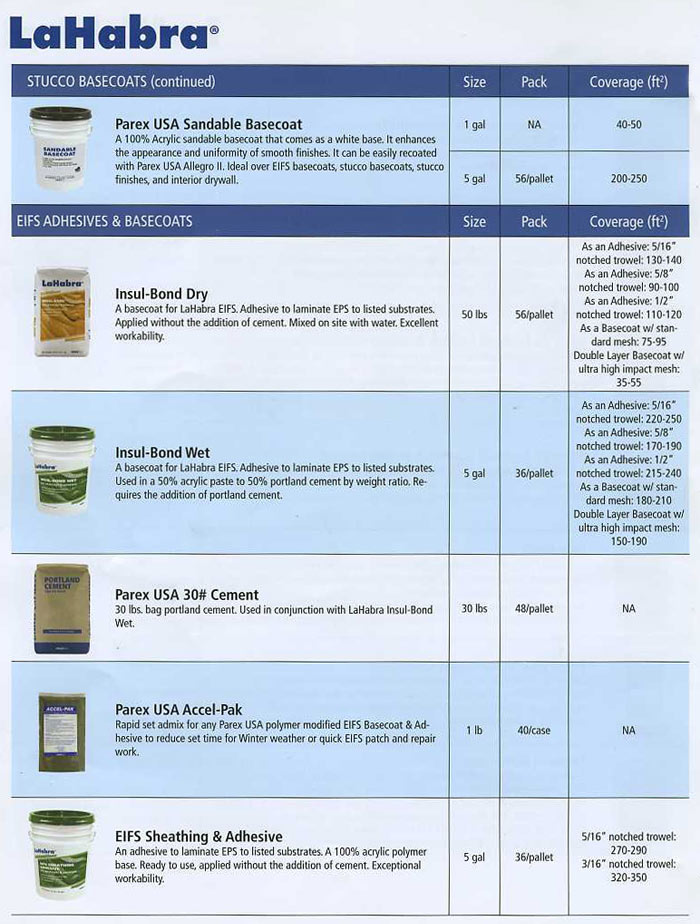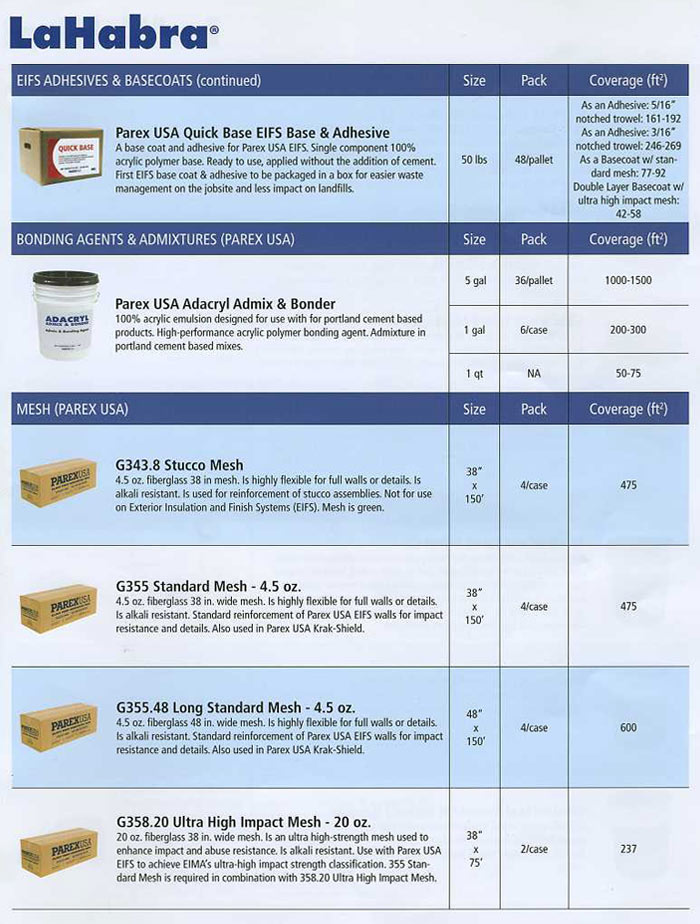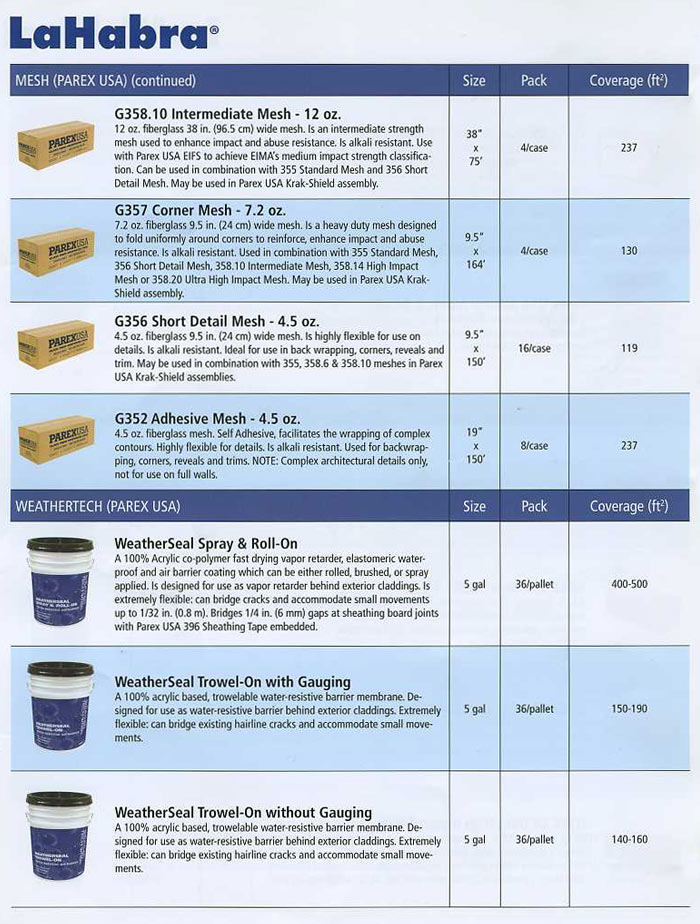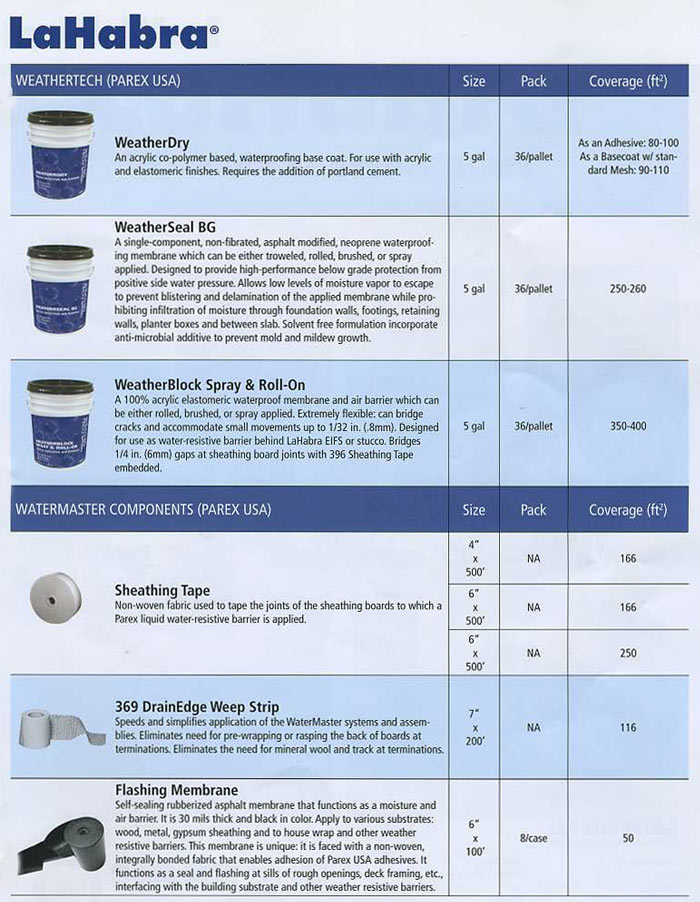 Arroyo Building Materials stock all La Habra products and we have a full inventory of base and color.