Molded from centuries-old European dwellings, every Eldorado Brick has distinct earthen textures, irregular size dimensions, subtle color blends, and Old-World charm. With the ability to make you feel as if you have been transported to another time, the selection of Eldorado Brick brings the warmth and intrigue of history to any space.
ModenaBrick
Similar to TundraBrick, ModenaBrick presents a more traditional sized brick yet slightly larger. The brick face, similar to ViaBrick, reveals heavy texture showing the character resulting from centuries of contact with the elements. ModenaBrick is roughly 2.5″ high and 8″ long.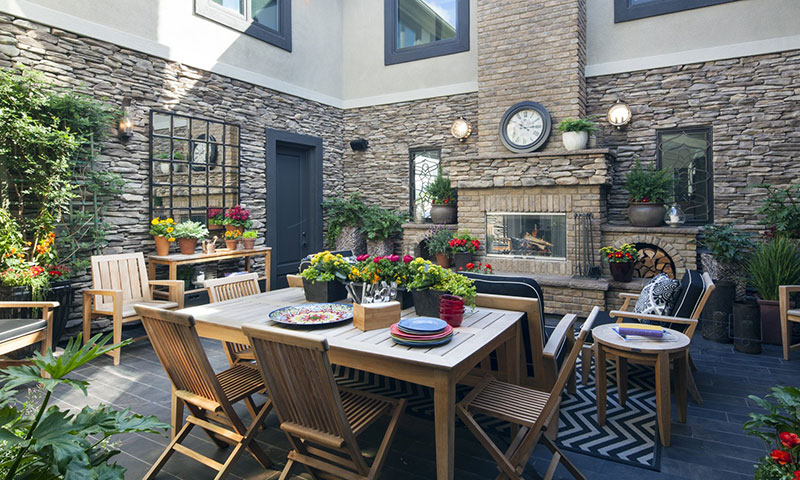 ViaBrick
Texture, texture and more texture. ViaBrick is a smaller form with soft, rounded edges and surface texture that draws attention. You'll find ViaBrick an outstanding choice for details such as window surrounds, fireplace interiors, and wine cellars. ViaBrick varies in height from 1.25″ to 1.75″ and lengths from 7″ to 7.25″.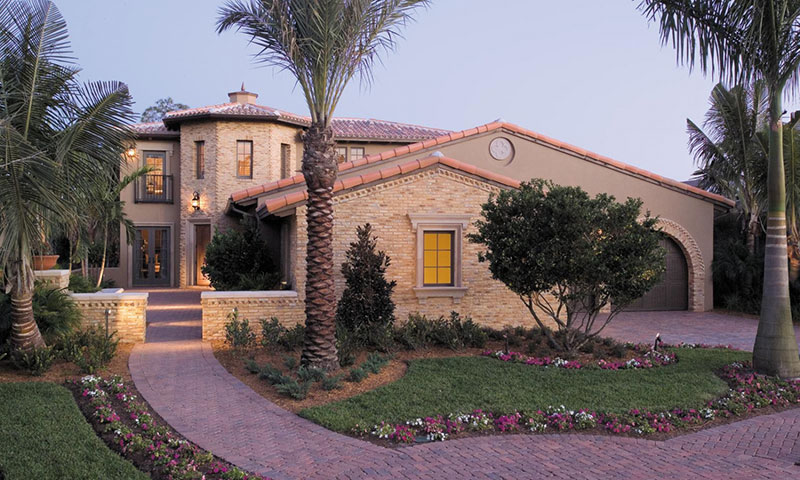 RomaBrick
Evocative of ancient Rome, RomaBrick is a wider-proportioned profile. The irregular shape projects enormous visual interest. With a slightly thicker form, RomaBrick offers excellent opportunity for blending with other Eldorado Stone profiles. RomaBrick varies in length from 9″ to 10.25″ and 1.5″ to 2″ in height.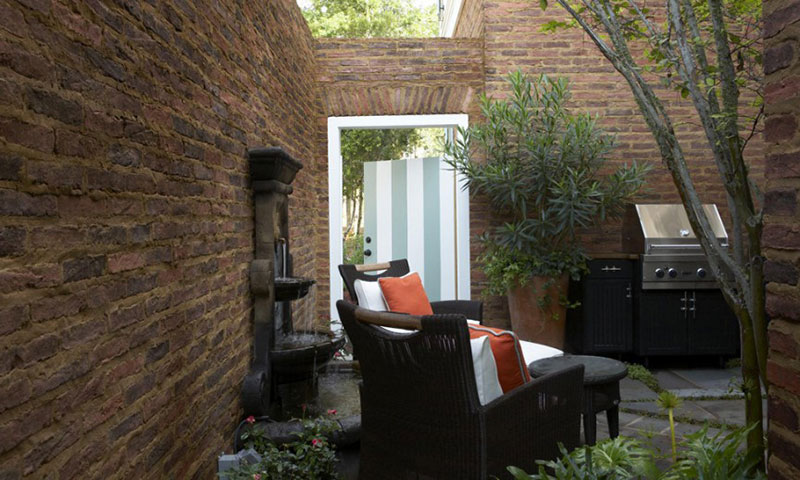 TundraBrick
TundraBrick is a classically-shaped profile with all the surface character you could want. Slightly squared edges are chiseled and worn as if they'd braved the elements for decades. TundraBrick is roughly 2.5″ high and 7.875″ long.