More than 40 percent of homeowners plan to update their homes in the next two years, according to the latest Houzz & Home Study. Of those who plan to remodel, 78 percent cite their motivation as improving the look and feel of the space.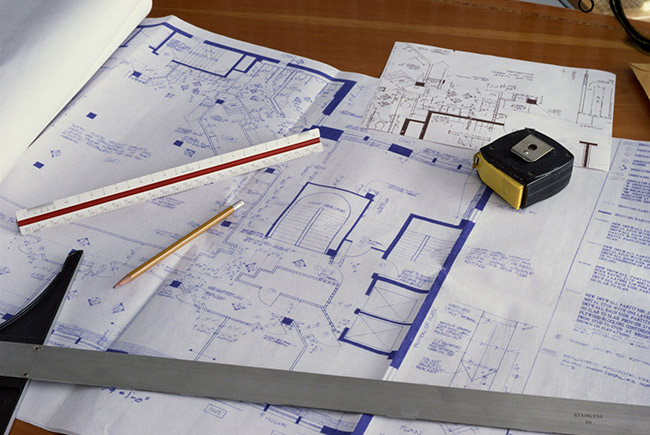 "With an increasing amount of home remodeling projects in the works, we've also seen more homeowners turning to online resources for design guidance," says Vicki Frye, marketing communications manager of leading exterior home product manufacturer, Ply Gem. "Social media and digital design tools are changing the way homeowners approach home improvement projects. People are looking to personalize their homes, but are not always sure what they want until they can visualize it. Online resources give them the information they need to turn inspiration into reality."
From quick fixes to complete remodels, the Internet makes it easier than ever to share design ideas, find home improvement inspiration and access customer reviews about local contractors.
We recommend several digital design resources to help get your home improvement project started:
Get inspired – Uncover your home improvement must-haves by searching Pinterest. Websites like Pinterest are a great resource to help you explore and compile current design trends and tips, and organize details for home improvement projects.
Connect with others – Use home remodeling and design website, Houzz, to connect with other homeowners, interior designers, contractors and architects. Like Pinterest, Houzz allows you to browse and save photos of home improvement projects, but you can also see the companies and people who worked on the project and ask questions about the products and techniques used.
Stay within budget – Once you have determined a direction for your project, your next step is finding out how much it's going to cost you. Zillow Digs works with a team of contractors to price what it would cost to replicate each picture. Based on your location, project scale, materials and labor, the estimates give you a starting point for discussions with your contractor.
See what's possible – When you are planning an exterior remodel, it's great to see what others have done, but it's even better to know what's possible for your own home. For instance, you can take a hands-on approach in the planning of your home's exterior using Ply Gem's Designed Exterior Studio visualizer tool, available at www.plygem.com. You can upload an image of your home and experiment with new colors and products including windows, siding, stone veneer, shutters, trim, roofing, entry doors and more. The completed design can be emailed to your contractor with a full list of selected products.
Make it happen – Now that you have a plan for your dream home, you need to find a reliable contractor. Anyone can say that they can do the job; however this doesn't mean they have the right qualifications to get it done right. Use sites like Angie's List for reviews from other homeowners. With the help of Angie's List, you can quickly find the contractor you need to complete your home improvement project and make your dream home a reality.
While the Internet has a lot of good information, it can also have just as much bad information. Seek expert advice from trusted sources like Arroyo Building Materials and be sure to do your research. Before you take a hammer to your home, consider all the resources available to you and get the most of your next home improvement project.
Via averyjournal.com