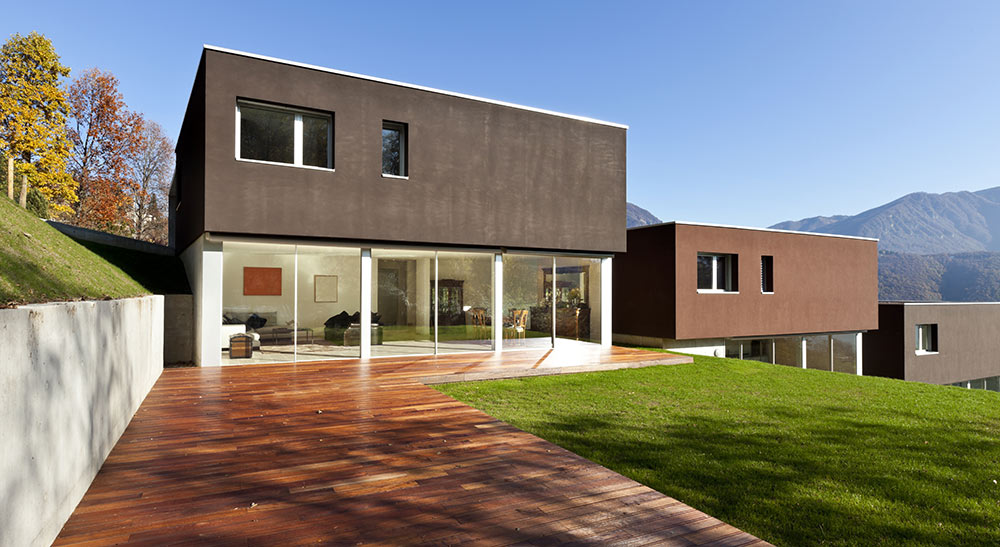 Good weather should be enjoyed to its fullest extent. To do that you have to actually go outside. But if your home lacks an enticing outdoor living space, there's little incentive to venture out.
Outdoor living is seeing a bit of an explosion lately: Adding a deck is one of the most requested home projects today, and demand is steadily rising. Arroyo Building Materials has all you need to build the deck of your dreams: lumber, nails, screws, sealer and more – stop by our 11-acre lot in the San Fernando Valley and see why we're the #1 stop for contractors and DIY'ers alike.
New durable outdoor materials, furniture and accessories plus unique shade options and smart tech that lets us watch movies and have full kitchens have no doubt fueled the interest. So if you're hoping to make the most of good weather in your area, a new deck has likely crossed your mind. Here's what you'll need to know about finally getting one.
Project: Adding a deck.
Why: To extend living space and enjoy the outdoors with an area for dining, grilling or lounging.
First thing to consider: You'll want to decide whether your property is good for a deck or patio — or a combination of both.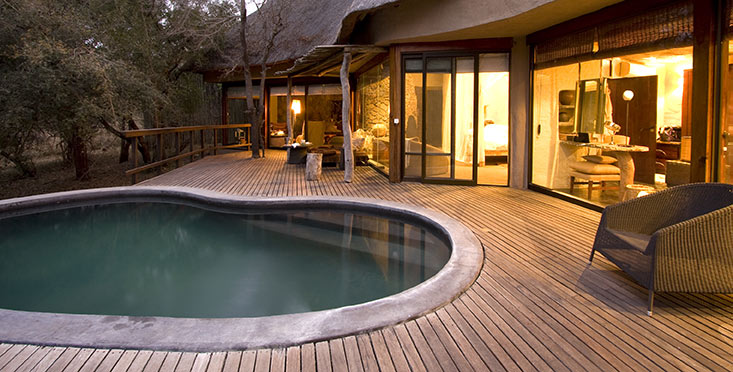 Deck. A deck is a platform with decking boards, usually made of either wood or a composite material. A deck is ideal for sloped yards where you want a flat area. It's also good for homes that sit high above the ground or atop a basement, because they can be built as high as you need. If your home sits higher than about 14 inches off the ground, a platform deck is probably for you.
Patio. A patio is on flat ground and is usually made of concrete, pavers, flagstone, wood or another hardscaping material. Doing a patio on a sloped lot is costlier and much more difficult, because retaining walls must be built to create a level surface. If your door opens right at the ground level, then a patio is the option for you.
What do you want your deck to do? Typically, people want a deck that's multipurpose, with areas for eating, cooking and hanging out. But, as with most things, the sky is the limit. So depending on your budget, consider things like an outdoor TV, a fireplace, a fire pit, a hot tub, a kitchen, a water feature and more.
Figuring out what you want your deck to do will also help determine its size, safety measures and traffic flow. Do you host a lot of parties, or is it just you and a partner? Do you have a lot of kids? The last thing you want or need is a deck that's too small or too large for your needs.
Also consider privacy on your deck. If you don't want to feel like you're on a stage performing for your neighbors, you'll want to think about adding an arbor, a pergola, latticework or something else to create privacy.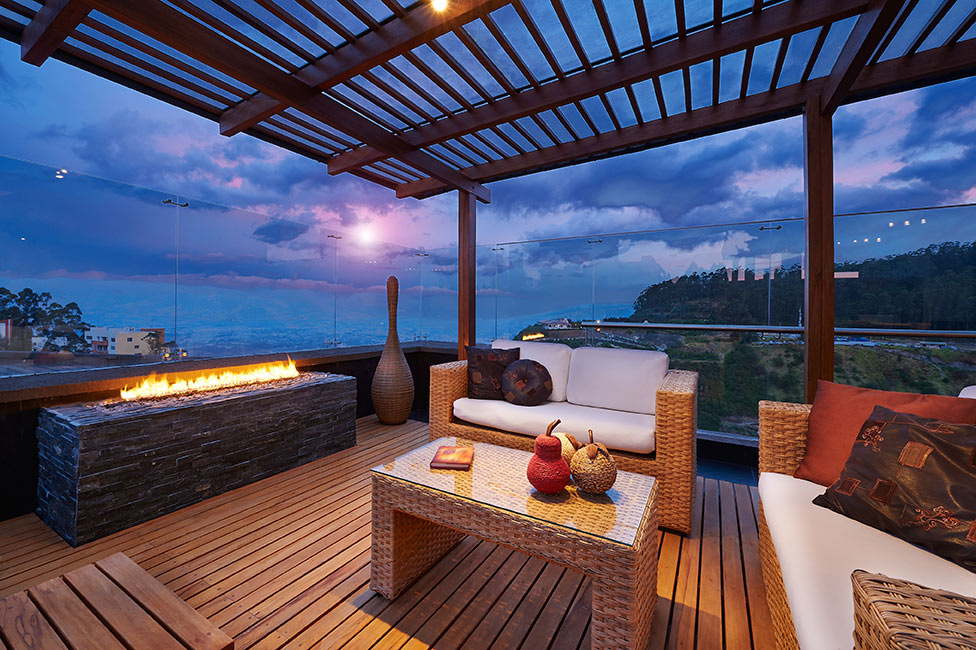 How will you access the deck? If you currently have a door that leads outside to where you'll want your deck, then congratulations — you're in good shape. But if you're adding a deck to a portion of your house that doesn't have a door, then you'll have to add an opening, which can increase costs drastically depending on whether you're planning for a door in a load-bearing wall or not.
Consider how it will look. When adding a deck, it's best to consider the style and architecture of your house so that the addition either blends in with or at least complements your home. A trained professional will be best suited to make recommendations on deck style, materials, color and more.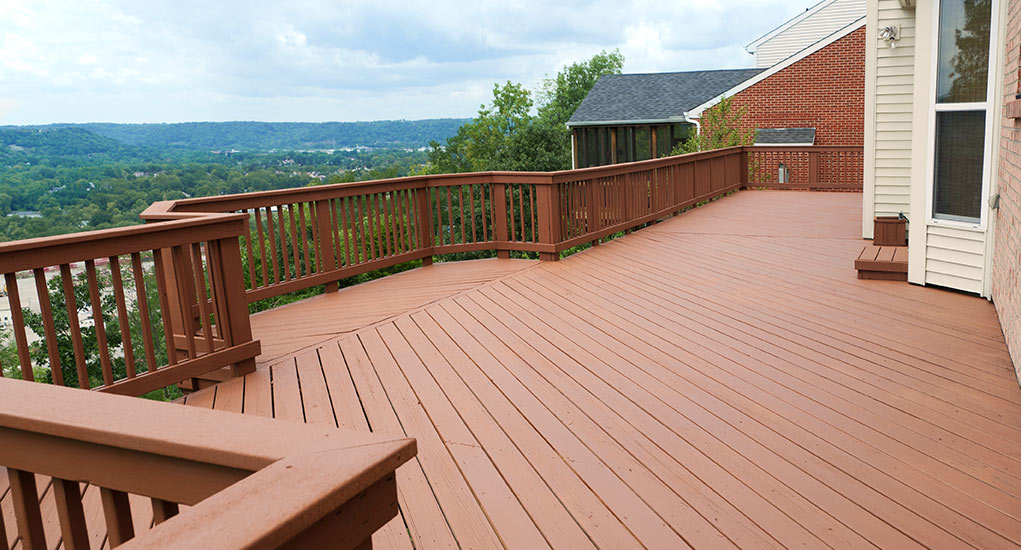 Know Your Material Options
The two main options for decks are wood and composite boards.
Composite boards. Composite boards, seen here, are engineered products that are a mixture of wood fibers and plastic; a lot of the material comes from recycled plastic grocery bags. Some companies use old shredded carpets for wood fillers. Newer composite boards are wrapped in a thin plastic layer so they won't stain or fade. These are more expensive than wood boards but often come with a warranty of 20 to 25 years, are low maintenance and can be made to look almost identical to any species of wood out there. Plus, they stay the same color as the day you installed them.
To clean composite decking, just rub some detergent on it and hose it off.
Wood. Many wood species are less expensive than composite but can weather over time and drive up maintenance costs. If you don't take care of the wood, it can rot, dry out, warp, crack and splinter, and nails can pop out. But if you're willing to maintain it, wood decking is beautiful, especially up close.
Other Considerations
Shade. If it's too sunny or raining, you won't be enticed to use your new outdoor space unless you have some shade or some sort of covering. There are endless options here, from large umbrellas and retractable awnings to pavilions, gazebos and screened-in porches. Of course, the more elaborate, the more expensive it will be. You can have a deck porch with finished ceilings, fans, TVs, heating and A/C, fireplaces and more.
If your deck will be raised 8 or 9 feet off the ground, consider converting the space below into a dry area for entertaining or storage. To do this your deck builder will integrate panels beneath the decking so that water falls through, gets collected and is sent to a downspout. That way you have a dry, shaded extra patio spot.
Lighting. A good lighting plan will greatly extend the time during which you can actually use your deck. Consider ambient lighting for lounging, task lighting for things like cooking and grilling, and safety lighting for stairs and railings.
Cost. The cost for deck design, materials and labor varies by location. An average composite deck that's between 300 and 500 square feet costs around $20,000 to $30,000. A smaller basic size, like one for a townhouse that's 12 feet by 18 feet, might be $10,000 to $15,000.
But keep in mind that deck additions are solid investments and often recoups 70 to 80 percent of its value when a home is sold.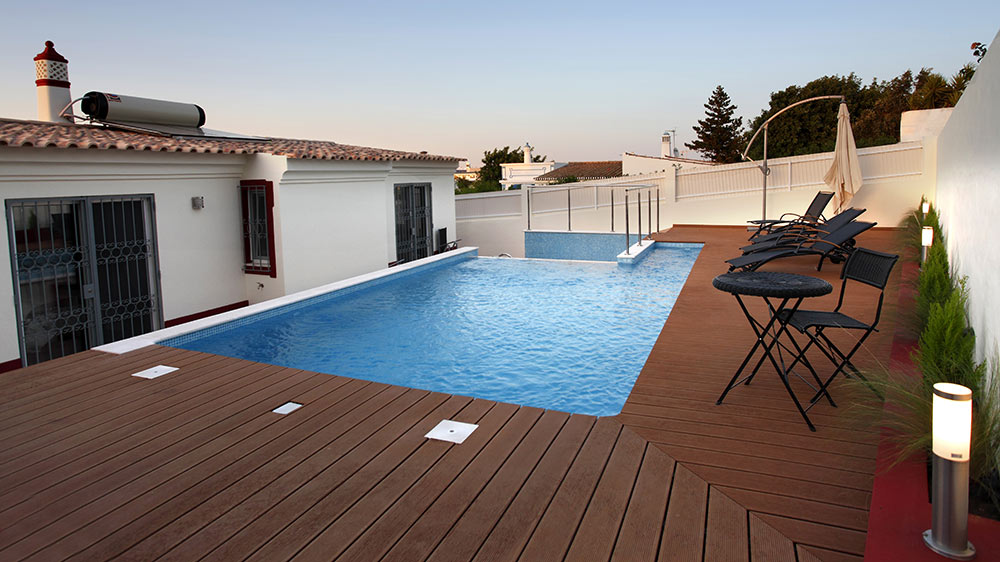 Who to hire: A professional deck designer-builder is recommended for this project. A pro will meet with you, take measurements and photos of your site, and talk with you about your needs. He or she can make suggestions on blending the deck in with your existing home, and is knowledgeable about local building codes and obtaining the proper permits.
A professional will also map everything out in 3D software and look at traffic flow and placement of furniture, to gauge whether the deck is too big or too small.
What's more, if you're doing a deck, try to find someone who specializes in decks. If it's a patio you're looking for, look for someone with patio experience, as different approaches are required for each.
If you're adding an outdoor kitchen, you'll need someone to do the plumbing and gas lines. If you're adding an entertainment system or lighting, you'll need an electrician as well.
Permitting and codes: If your deck is more than 200 square feet, you'll likely need a permit. If your deck is more than 30 inches off the ground, you'll need a permit. If you're doing retaining walls that are higher than 3 feet, you'll need a permit. Higher than 5 or 6 feet and you'll need an engineer.
Plus, every county has different building codes for decks. Some places allow cable railings; others prohibit them. If you've got a septic tank or well on your property, that can affect where your deck can go. Deck builders will be able to read your site plan, assess where the setback is and if there's a well or septic tank, and create the drawings to submit for a permit.
When to do this project: When the weather is nice is obviously a good time to build a deck, but adding a deck is also a good opportunity to think about your backyard as a whole. Many deck builders work with landscapers, pool companies and other outdoor professionals to create a full-package makeover.
How long it will it take? An average deck that's between 300 and 500 square feet will take about one to two weeks to build. If you're adding a porch, pavilion or gazebo, it will take at least another week. A simple townhouse deck without many corners that's 100 to 300 square feet could take as little as three to four days. But it all depends on where you live. Some places issue permits in a couple of hours; others can take up to two months. Other factors include whether you'll need to cut down trees and whether you have a septic tank or well on your property. A good deck professional will be able to look at your site plan and determine these factors.
Via Houzz.com